Yearly Archives: 2010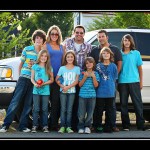 Our friend and country music artist Jason Sturgeon just wrapped up shooting his new video "Rollin On'.  We were so excited when he asked us to be a part of it.  You can find out more about Jason Sturgeon at: http://www.jasonsturgeonmusic.com/ Check out the video below: Rollin On Music Video: Rollin On Music Video – […]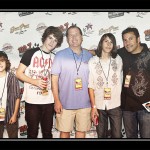 Thank you to Tom Bunchman and the whole JumpBunch Family for sponsoring us and making this show possible!!! Meeting Love & Theft Backstage On the main stage Darren Little Darren Blake Justin   Check out the Behind the Scene Video Footage:  The Taylor's Nevada Wildfest Footage
We will be playing on the main stage at the Nevada Wild Fest, along with Montgomery Gentry, Kenny Rogers, Glen Campbell, Lonestar, John Ford Coley, Eli Young Band, Lee Brice, Jason Michael Carroll and Love & Theft This show will help to raise money for the Lily Claire Foundation.  They help out special needs children […]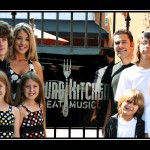 School is right around the corner again and we have co-written a song, "School Nights" with Kelley Lovelace, writer of 13 #1 hits, including Brad Paisley's new # 1 called "Water".  He has also written #1 songs for  Carrie Underwood, Jason Aldean and Joe Nichols just to name a few.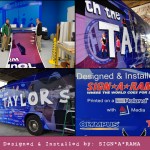 Thanks to everyone from United Franchise Group & SIGN*A*RAMA for sponsoring us with an awesome tour bus wrap Check out some of the behind the scenes photos with the very talented SIGN*A*RAMA designers and some of our friends from the United Franchise Group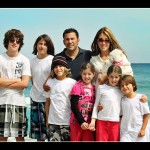 Since we were in Florida getting the Tour Bus wrapped, sponsored by SIGN*A*RAMA – We decided to hang out at the beach. Check out some photos from our trip. even Presley hung out on the beach..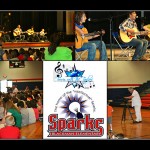 We had an awesome time playing our music at Blackman Elementary. Thank you to all our sponsors who helped make this show happen. Special thanks to Gigi's Cupcakes & Ahart's Pizza for supplying goodies for our drawing for the classes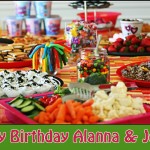 Alanna & Jenna's 10th Birthday Party These "Secret Message Cones" from BHG are inspired by fortune cookies and featured as a creative homemade Valentine idea but I used these adorable treats as a surprise "Thank You" note in the favor bag for Alanna & Jenna's birthday party. You'll need sugar cones, meringue cookies, and chocolate […]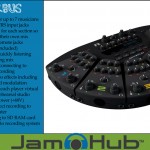 Thank you JamHub for hooking us up with this amazing silent band rehersal studio.  Mom loves it Most and the neighbors no longer complain about loud music!!! Check out their website at www.jamhub.com All the bells, whistles, licks and chops for musicians who won't compromise on their gear. Whether you're touring the world, the country […]